SBFPD Fire Stations & Equipment
SBFPD Headquarters
30 Porter Mill Spring Rd
Sunrise Beach, MO, 65079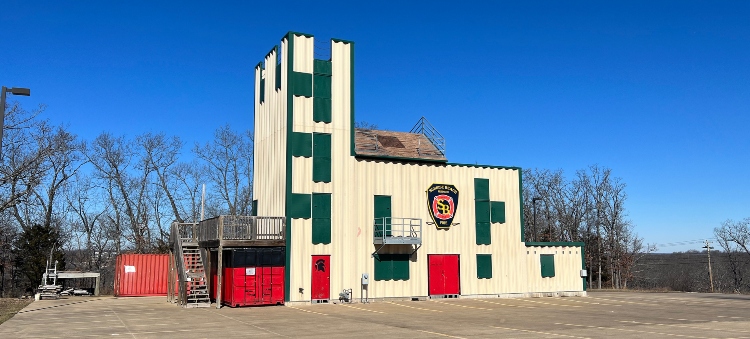 SBFPD Training Center
30 Porter Mill Spring Rd
Sunrise Beach, MO, 65079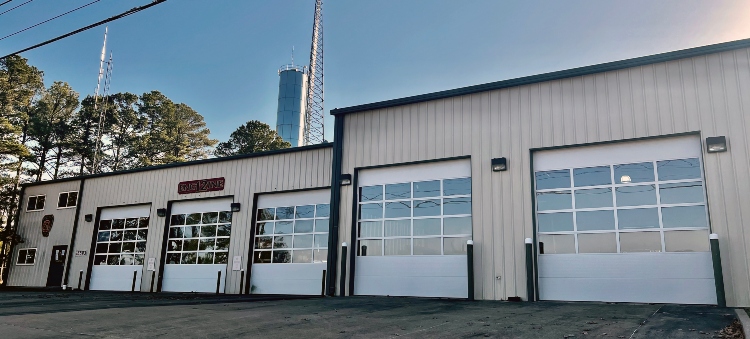 SBFPD Station #1
16593 North State Highway 5
Sunrise Beach, MO, 65079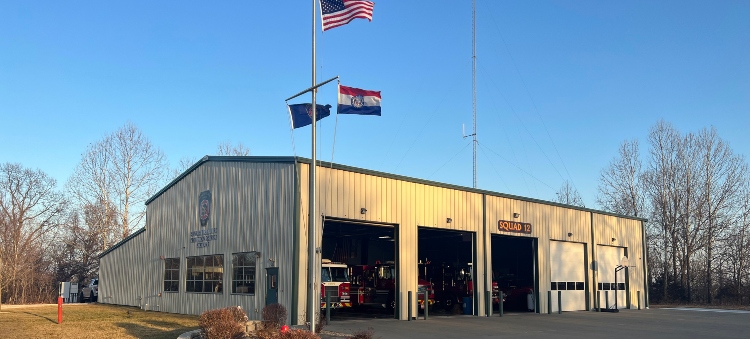 SBFPD Station #2
190 State Road TT
Sunrise Beach, MO, 65079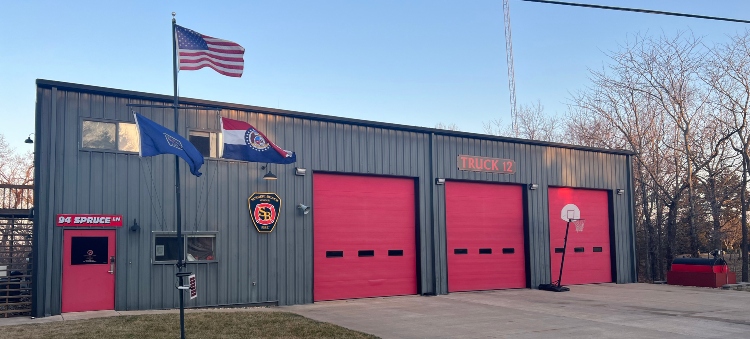 SBFPD Station #3
94 Spruce Ln.
Sunrise Beach, MO, 65079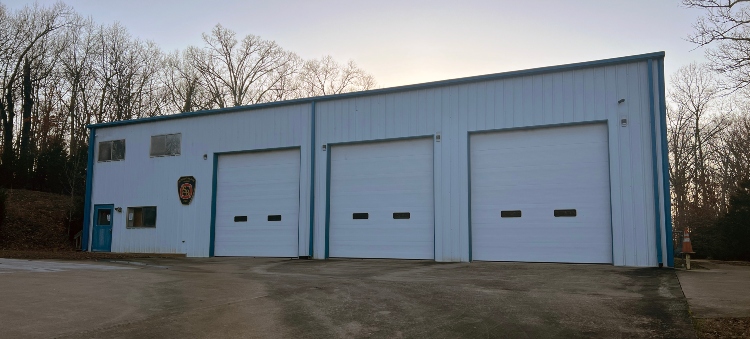 SBFPD Station #4
2617 State Road F
Sunrise Beach, MO, 65079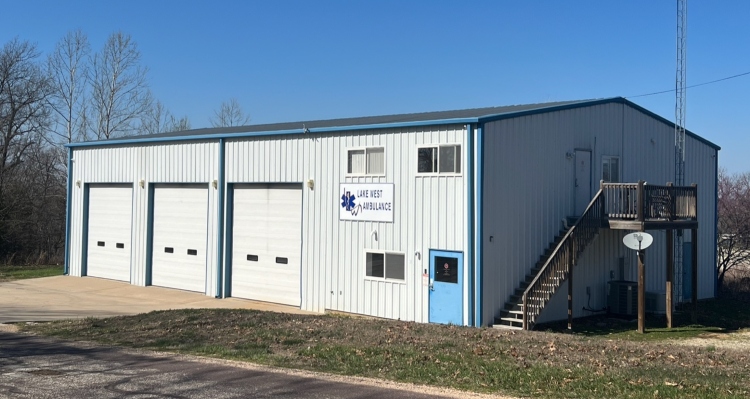 SBFPD Station #5
65 Sellers Rd.
Sunrise Beach, MO, 65079
TRAINING CENTER
Our training facility includes a tower, an open field, concrete parking, various physical fitness obstacles and training props. The training center is utilized not only for Sunrise Beach Firefighters but is host to several regional events and The Revolutionary Fire Tac-tics Symposium, which brings instructors and students from all over the country to the lake area annually. 
Our training tower contains two live fire burn rooms and features moveable walls throughout the structure to challenge students in search and rescue scenarios. The tower offers various anchor points for high and low angle rescue as well as a roof simulator for cutting vent holes and laddering rooftops. This facility also offers various ledges, windows and floor openings to practice rescue scenarios and try new techniques. 
The District has also built several props surrounding the tower for scenarios, confined space training and self-rescue. On this site, we utilize the open spaces and wooded areas for wildfire training, rescue scenarios and other outdoor-related incidents. The parking lot is a training tool used for driver competency courses and pump scenarios. 
Station #1, erected on the same campus, is utilized during colder months and throughout the year for quarterly evaluations, bail out and self-rescue scenarios. 
The tower hosts monthly mutual aid training with our neighboring districts, providing the very best in training and producing well-trained and knowledgeable firefighters.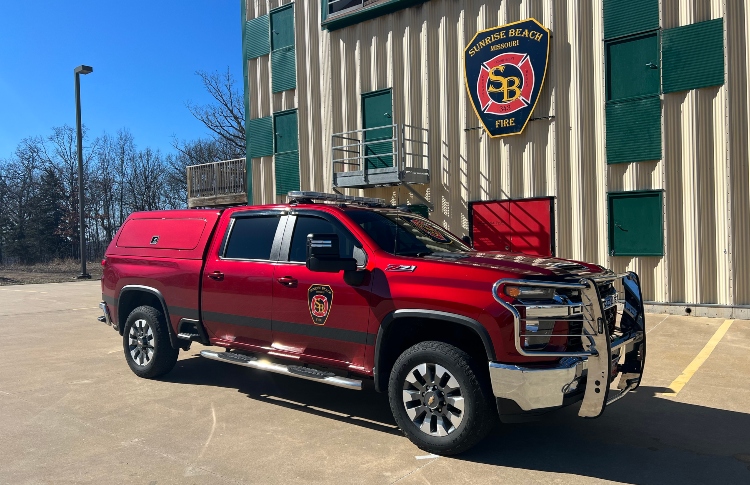 Command Unit—1200
Fire Chief Vehicle
EMS Equipment
AED Hand Tools
Thermal Imager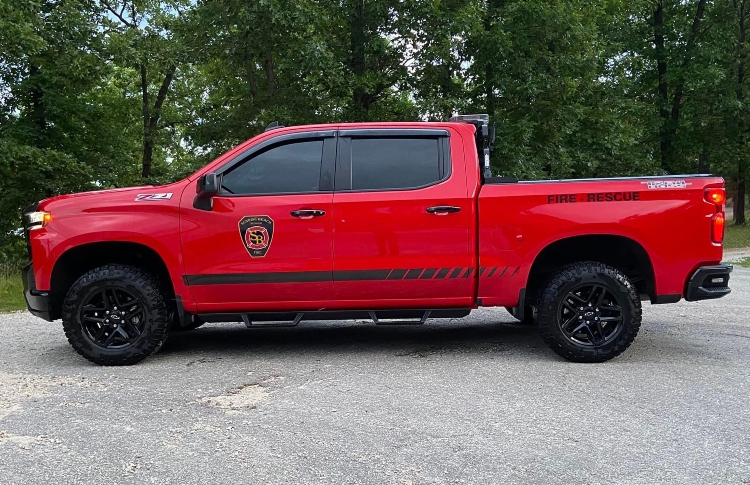 Command Unit—1201
Assistant Chief Vehicle
EMS Equipment
AED Hand Tools
Thermal Imager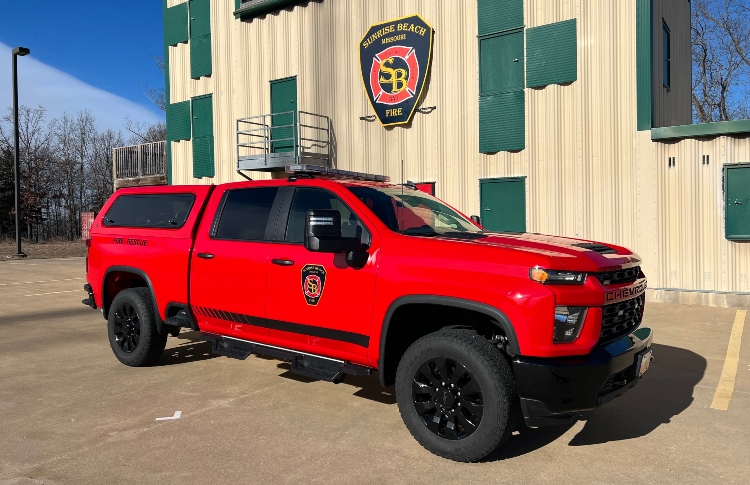 Command Unit—1202
Deputy Chief Vehicle
EMS Equipment
AED Hand Tools
Thermal Imager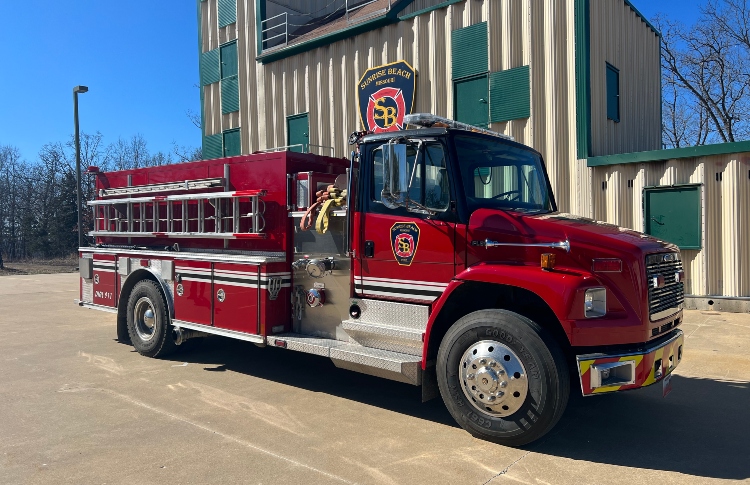 Tanker 1214
1997 Freightliner FL80
Cummins 300 HP Diesel
1250 GPM Pump
1800 Gallon Tank
EMS Equipment AED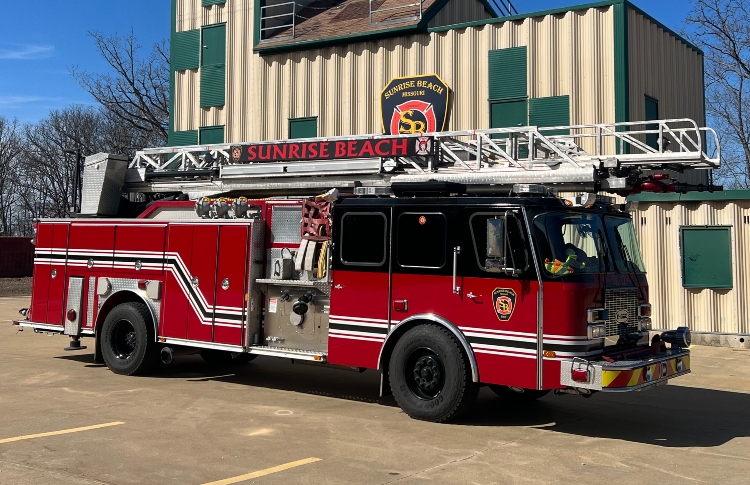 Truck 1217 (Reserve Ladder)
1999 E-One Cyclone II
Cummins 400 HP Diesel
75 ft Aerial Ladder
1500 GPM Pump
500 Gallon tank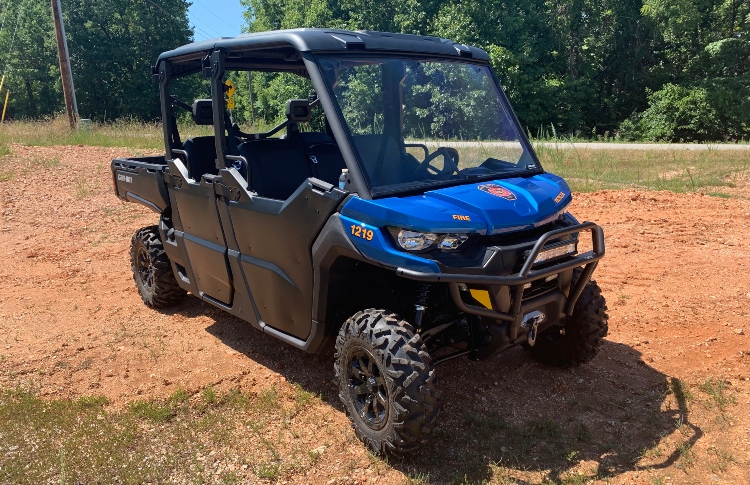 UTV 1219
2022 Can-Am Utility Vehicle
EMS Equipment
Seating for 6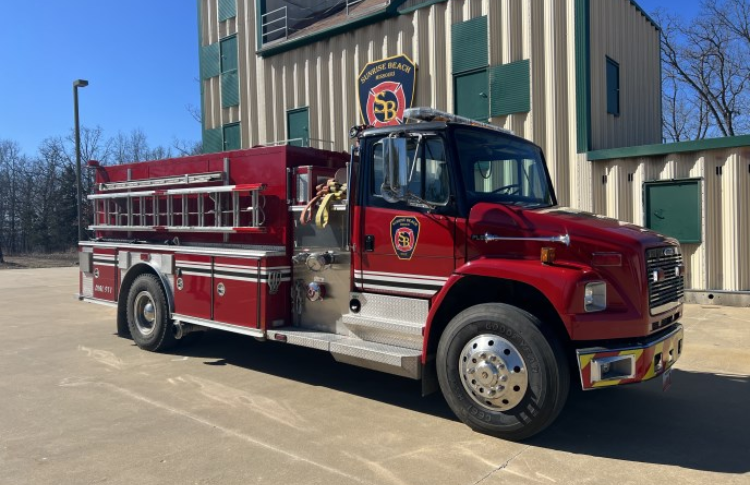 Tanker 1224
1997 Freightliner FL80
Cummins 300 HP Diesel
1250 GPM Darley Pump
1800 Gallon Tank
EMS Equipment
TNT Rescue Tools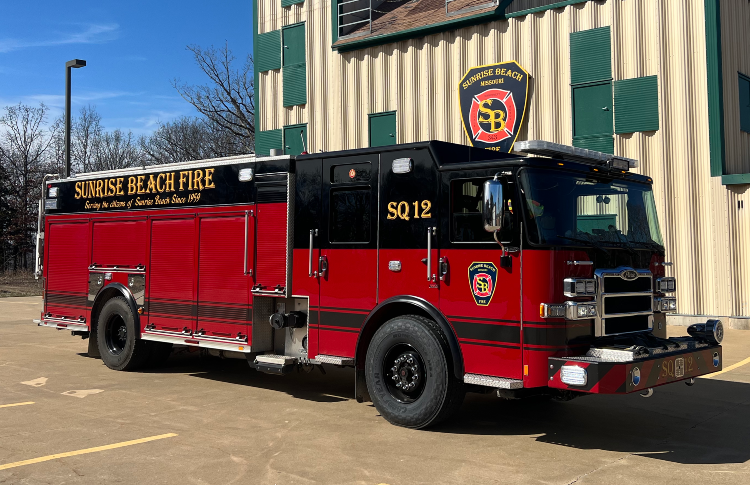 Rescue Engine - Squad 12
2020 Pierce Enforcer
Detroit 450 HP Diesel
1500 GPM Waterous Pump
750 Gallon Tank
Husky Foam System
Genesis Rescue Tools
Paratech Shores
Air Bags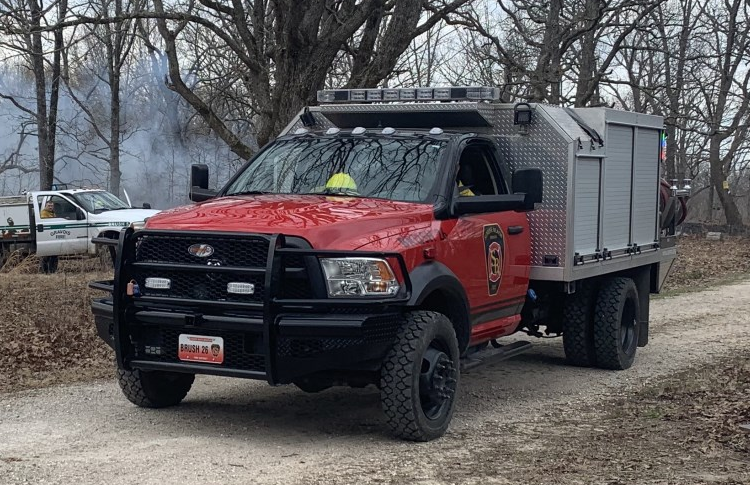 Brush Truck - Brush 26
2015 Dodge Ram Diesel
EMS Equipment
250 Gallon Tank
60 GPM Pump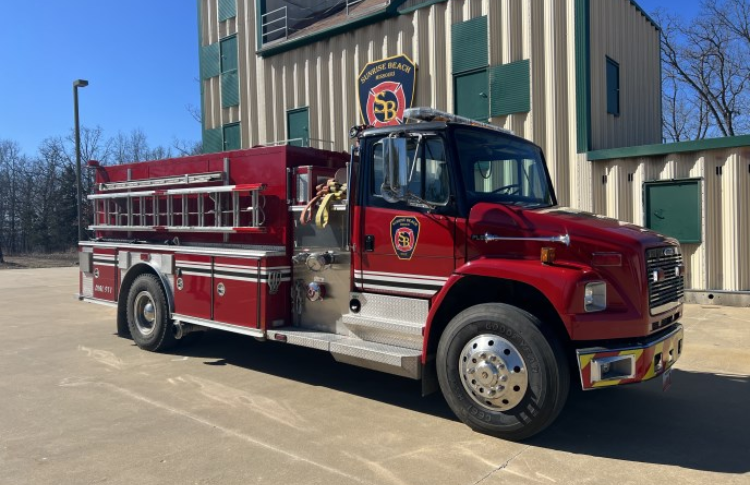 Tanker 1234
1997 Freightliner FL80
Cummins 300 HP Diesel
1250 GPM Darley Pump
1800 Gallon Tank
EMS Equipment
TNT Rescue Tools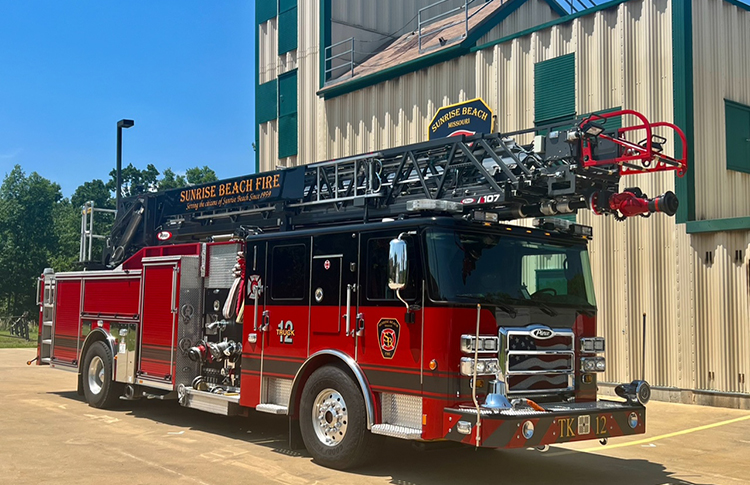 Rescue Ladder - Truck 12
2017 Pierce Ascendent
Cummins 450 HP Diesel
2000 GPM Waterous Pump
500 Gallon Tank
Huskey 12 CAFS Foam System
Genesis Rescue Tools
Air Bags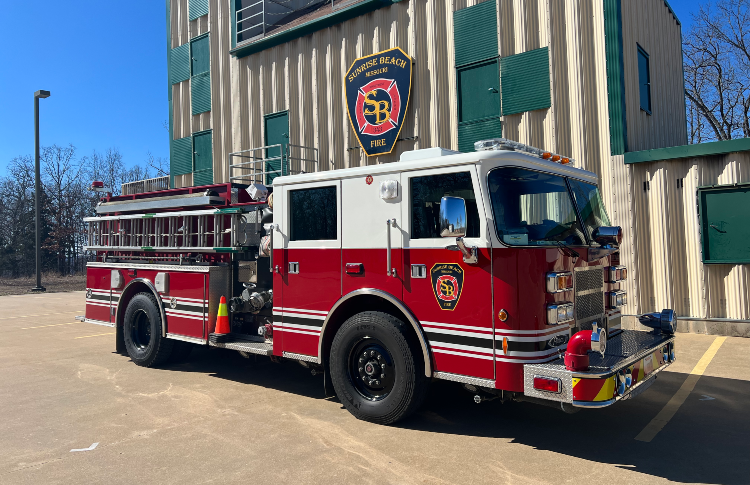 Engine - 1232
2001 Pierce Contender
Detroit 330 HP Diesel
1250 GPM Waterous Pump
1000 Gallon Tank
EMS Equipment
TNT Rescue Tools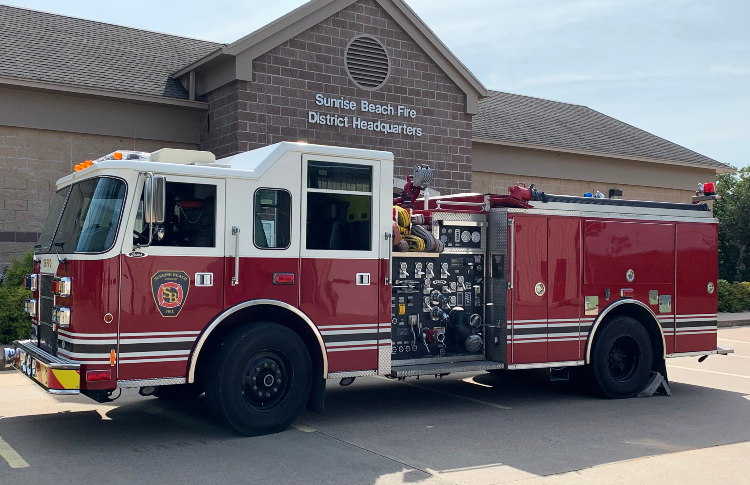 Engine - 1242
2000 Pierce Saber
Detroit 330 HP Diesel
1500 GPM Waterous Pump
1000 Gallon Tank
EMS Equipment
AED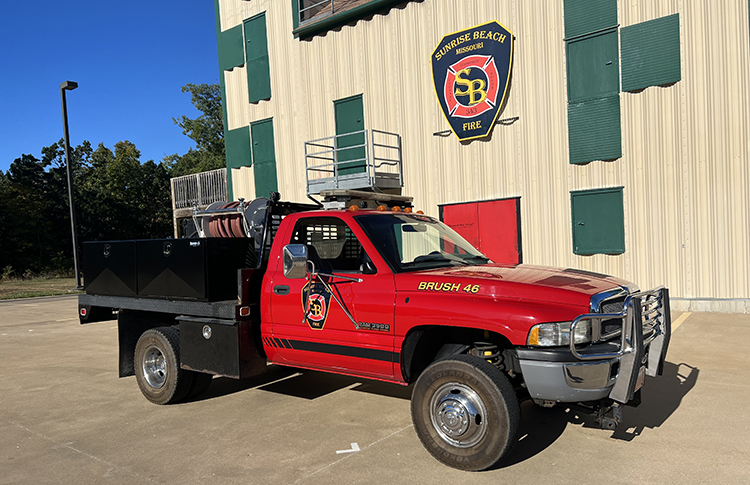 Brush 46
1996 Dodge Ram Diesel
EMS equipment
250 gal tank
60 gpm pump
EMS Equip / AED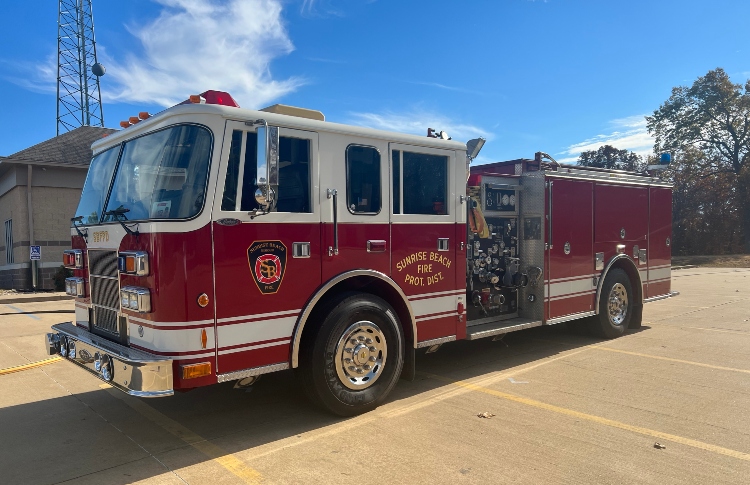 Engine - 1252
1998 Pierce Saber
Detroit 330 HP Diesel
1500 GPM Waterous Pump
1000 Gallon Tank
EMS Equipment
AED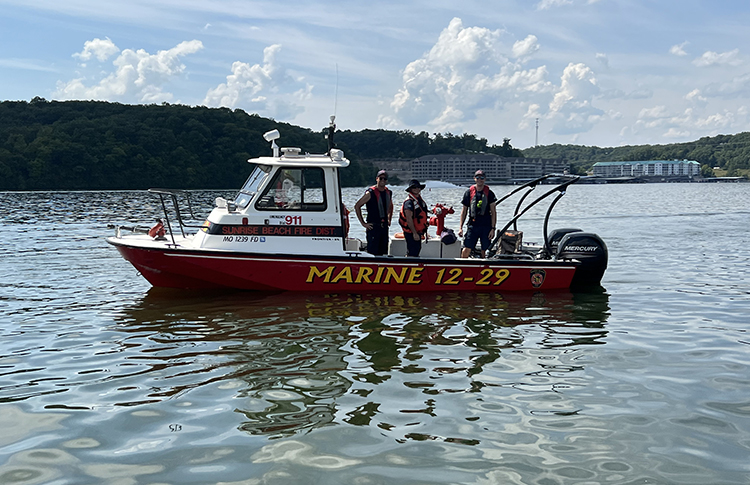 Marine 29
1986 Boston Whaler – 28 ft length
Twin 150 HP Mercury motors
FLIR thermal imager
1,000 gpm pump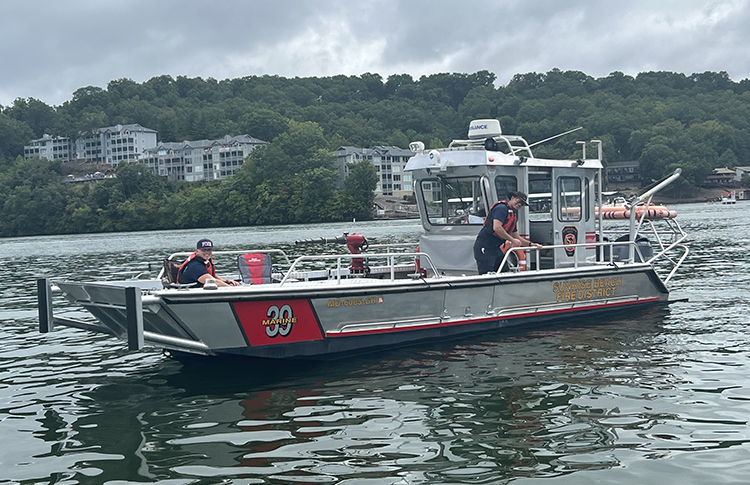 Marine 39
2015 Stanley Boat – 32 ft length
Twin 200 HP Yamaha motors
FLIR Thermal Imager
1,500 gpm pump